Burgerama Classics
Classic Cheeseburger
Butter toasted bun, Burgerama sauce, Single chicken/ lamb/ tenderloin patty, Cheese Slice, Pickles
Double Cheeseburger
Butter toasted bun, Burgerama sauce, Double chicken/ lamb/ tenderloin patty, Cheese Slice
Pickles
Triple Cheeseburger
Butter toasted bun, Burgerama sauce, Triple chicken/ lamb/ tenderloin patty, Cheese Slice, Pickles
Bacon Cheeseburger
Butter toasted bun, Burgerama sauce, Single chicken/ lamb/ tenderloin patty, Cheese Slice, Pickles, Crispy Bacon
Bacon Double Cheeseburger
Butter toasted bun, Burgerama sauce, Double chicken/ lamb/ tenderloin patty, Cheese Slice, Pickles, Crispy Bacon
Bacon Triple Cheeseburger
Butter toasted bun, Burgerama sauce, Triple chicken/ lamb/ tenderloin patty, Cheese Slice, Pickles, Crunchy bacon
Nutri Cheeseburger
Butter toasted bun, Burgerama sauce, Nutri soy patty, Cheese slice, Pickles
Egg Cheeseburger
Butter toasted bun, Burgerama sauce, Fried egg, Pickles, Cheese
Grilled Cheese
Soft butter toasted bun, Melted cheese
Burgerama Signatures
Baked Bean
Soft butter toasted bun, Burgerama Sauce, Baked Bean patty, Sun Dried tomatoes
House Cheese Blend, Lettuce, Pickles, Caramelised onions
Miss Mushy
Soft butter toasted bun, Smoked Paprika Mayo, Mushroom and three cheese patty, House Cheese Blend, Lettuce, Pickles, Caramelised onions
Farmsworth
Soft butter toasted bun, Smoked paprika Mayo, Spinach & Cottage cheese patty, Sun Dried tomatoes, House Cheese blend, Lettuce, Pickles
Mr. Mushy
Soft butter toasted bun, Blue cheese dressing, Mushroom and three cheese patty, Caramelised onions, House cheese blend, Lettuce, Pickles
Tipsy Conrad
Soft butter toasted bun, Bourbon Marmalade, Char-grilled, quarter pound patty marinated in signature spice rub, Caramelised onions, House cheese blend, Lettuce, Pickles
T-Rex
Soft butter toasted bun, Blue Cheese dressing, Char - Grilled, Quarter pound patty marinated in signature spice rub, Caramelised onions, House cheese blend, Lettuce, Pickles
The Bender
Soft butter toasted bun, Smoked Paprika Mayo, Char - Grilled, Quarter pound patty marinated in signature spice rub, Crispy Bacon, Fried Egg, Caramelised Onions, Hous, Cheese Blend, Lettuce, Pickles
PJ Fry
Soft butter toasted bun, Smoked Paprika Mayo, Panko crusted fried chicken breast, Sun Dried Tomatoes, Lettuce, Pickles
Angry Doodle
Soft butter toasted bun, Blue Cheese dressing, Panko crusted fried chicken breast, Topped with Hot Sauce, Sun Dried Tomatoes, Lettuce, Pickles
Grizzler
Soft butter toasted bun, Smoked Paprika Mayo, Grilled chicken breast, Marinated w In-house BBQ sauce, Topped w Bourbon Marmalade, Sun Dried Tomatoes, Lettuce, House, Cheese Blend, Caramelised onions, Pickles
Plane Jane
Soft butter toasted bun, Sun-dried tomatoes, Smoked paprika mayo, Crispy fried cottage cheese patty, Lettuce, Pickles
Spicy Leela
Soft butter toasted bun, Blue Cheese dressing, Sun-dried tomatoes, Hot sauce + Crispy fried cottage cheese, Lettuce, Pickles
Sides
Classic Fries
Salted crinkle fries served with a choice of dip
Burgerama Fries
Crinkle fries topped with peri peri seasoning served with a choice of dip
Onion Rings
Panko crusted onion rings served with a choice of dip
Loaded Fries
Crinkle fries topped with peri peri seasoning served with caramelised onions, cheese sauce and smoked paprika mayo
Popcorn Chicken
Panko crusted popcorn chicken topped with peri peri seasoning served with a choice of dip
Chicken Corn Dogs
Panko crusted sausages on a stick served with a choice of dip
Bacon Loaded Fries
Crinkle fries topped with peri peri seasoning served with bacon bits, caramelised onions, cheese sauce and smoked paprika mayo
Hot Wings
6 piece chicken wings topped with peri peri seasoning served with a choice of dip
Desserts
Galaxy Bombs
Panko crusted deep-fried chocolate, Dark chocolate fudge sauce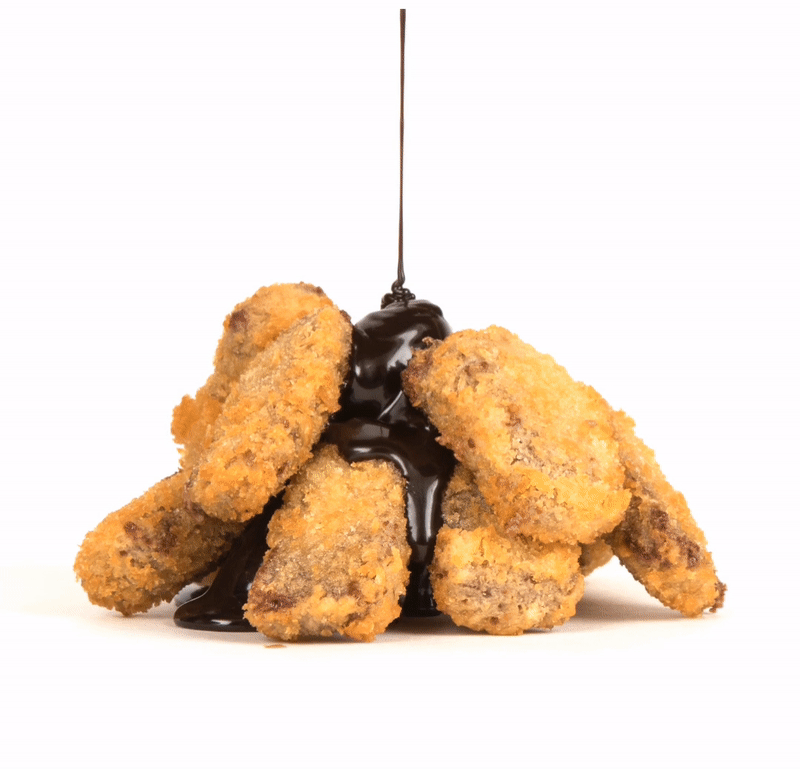 Double Chocolate Chip (Eggless) Pack of 3
Chocolate, Chocolate and well MORE chocolate. Our Double Chocolate Chip cookie is every chocolate lovers' dream! It's everything we could have dreamt of and MORE.
Chocolate Chip Cookie (Eggless) Pack of 3
We're not trying to toot our own horn, but we have PERFECTED the Chocolate Chip Cookie - don't believe us?
TRY IT NOW
Snickerdoodle Cookie
(Eggless) Pack of 3
Snicker-whaaa?? For those of you who don't know- this is an American favourite, with a slightly tart flavour, its gooey and covered in Cinnamon sugar, you won't find one this good anywhere else #challengeaccepted
Nutella Sea Salt
(Eggless) Pack of 3
Nutella Sea Salt aka Our BESTSELLER and Synonymous with SHM. Loaded with Nutella and sprinkled with sea salt for the perfect balance of flavours. Sure, it's a classic flavour now but *FUNFACT* We brought it to Mumbai FIRST! Try it TODAY - to see what all the 'fuss' is about!
Dips
Burgerama Sauce
Smoked Paprika Mayo
Cheese Sauce
Sweet Chilli
Sauce
Blue Cheese Sauce
Bourbon Marmalade
Honey Mustard
Garlic Aioli
BBQ Sauce
Beverages
Brewhouse
Classic Peach
Brewhouse
Classic Lemon
Brewhouse
Mojito Lime
Brewhouse
Forest Berry
Gunsberg
Ginger Beer
Gunsberg
Ginger Ale
Gunsberg
Grapefruit Ale
Coke
Diet Coke
Sprite